Advertise your piano here for $25.00 a month or $45.00 for two months. Contact us for more information.
We also stock piano parts for repair, including replacement ivory and ebony keys. Please contact us for colour matching, size and price.
PIANOS FOR SALE
BY OWNER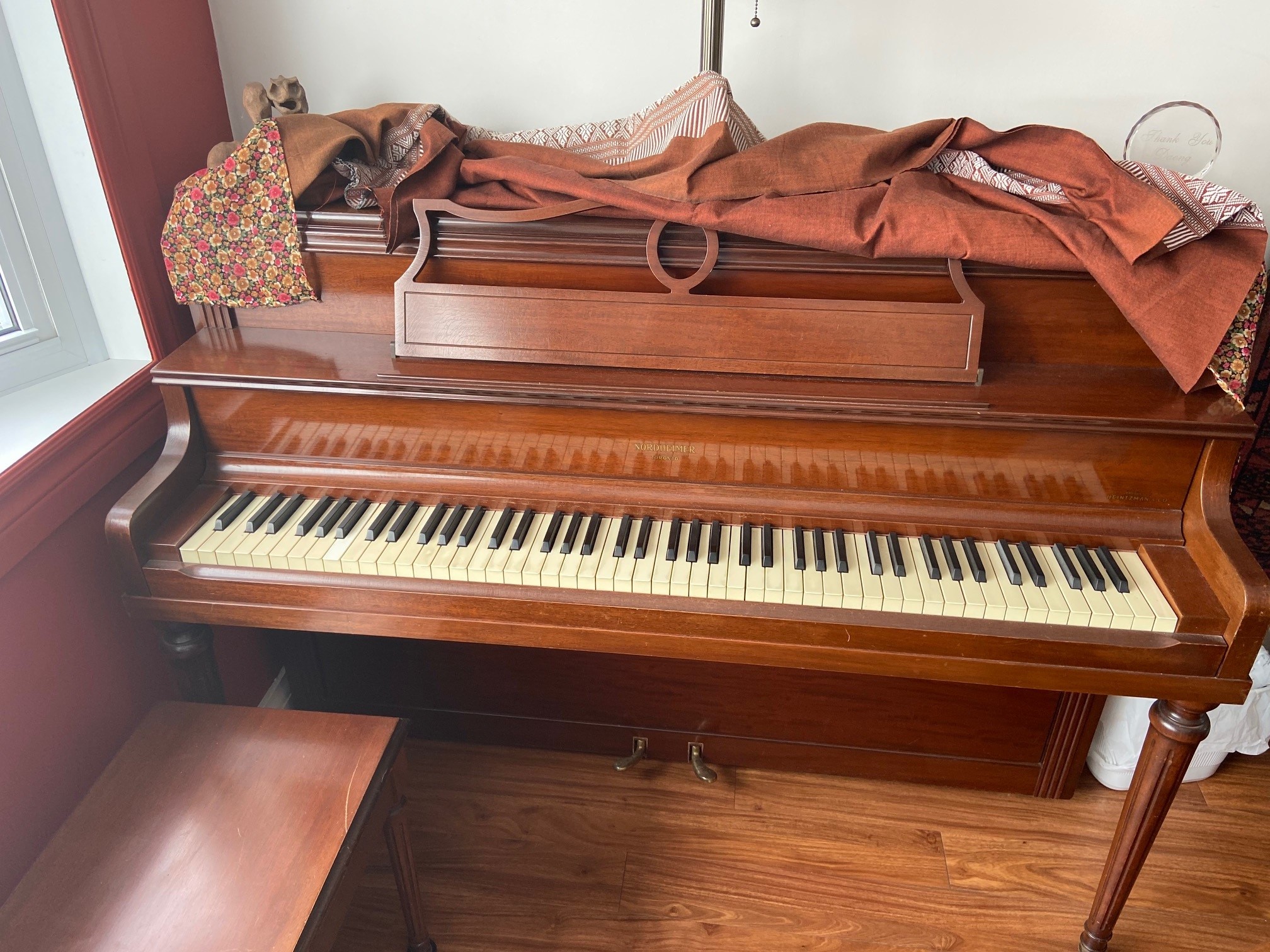 Nordheimer upright piano with bench (made in Toronto, 1950s). Family owned, lovingly played but owner anticipates moving. Regularly tuned. Finish in very good condition. One key slightly chipped. $500 (plus buyer responsible for moving from Dunnville). Contact (289) 407-0790, or jsivell@brocku.ca.
May 20, 2021