Advertise your piano here for $25.00 a month or $45.00 for two months. Contact us for more information.
We also stock piano parts for repair, including replacement ivory and ebony keys. Please contact us for colour matching, size and price.
PIANOS FOR SALE
BY OWNER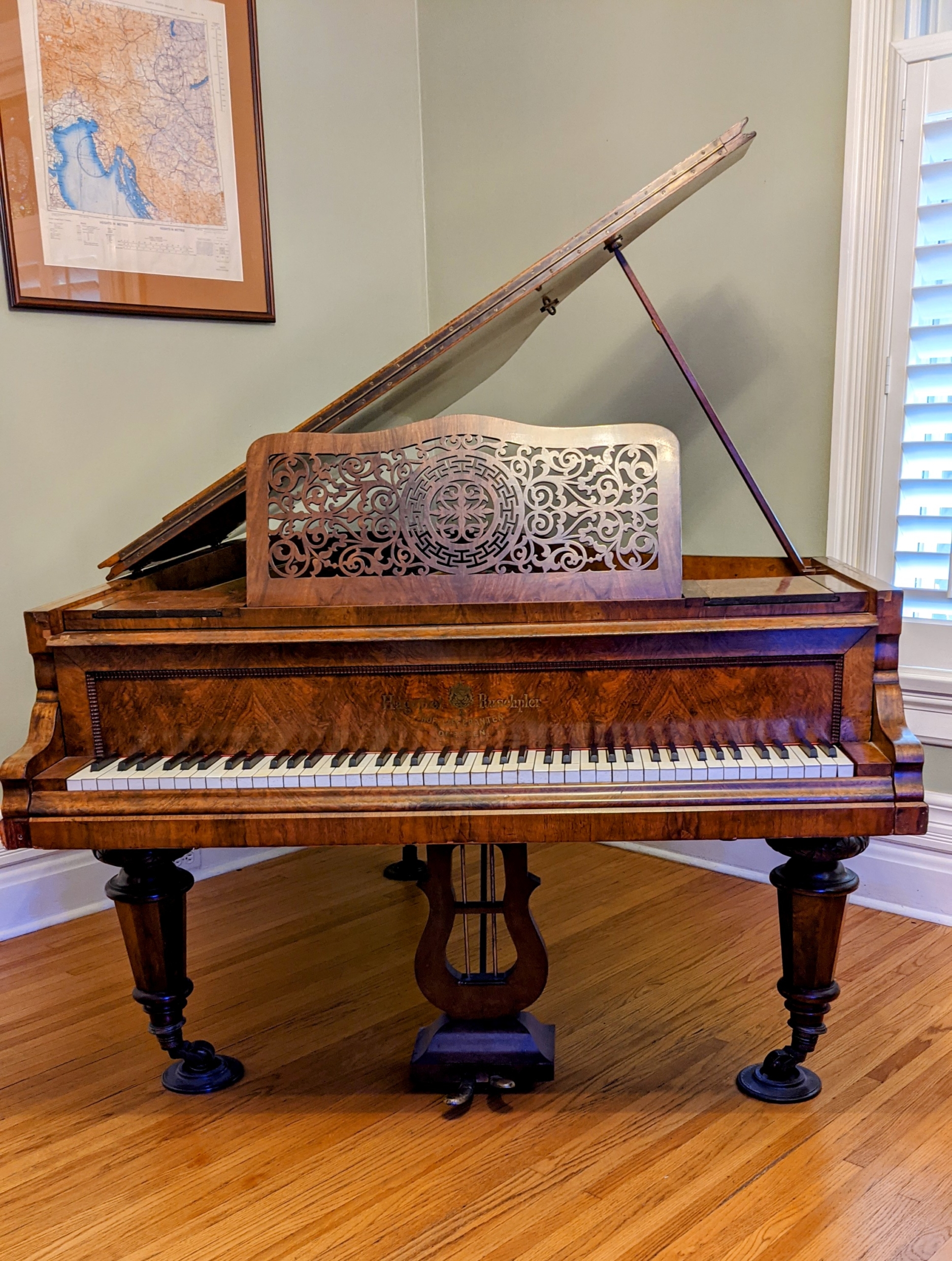 Hagspiel baby grand piano made circa 1886. It is finished in a french polished burr walnut case and has its original fretted music desk, octagonal turned legs and ornate lyre.
This baby grand piano measures 5 foot 10 inches long and 4 foot 5 inches wide with an 85 note keyboard. Asking $3500
Expiry Nov 2nd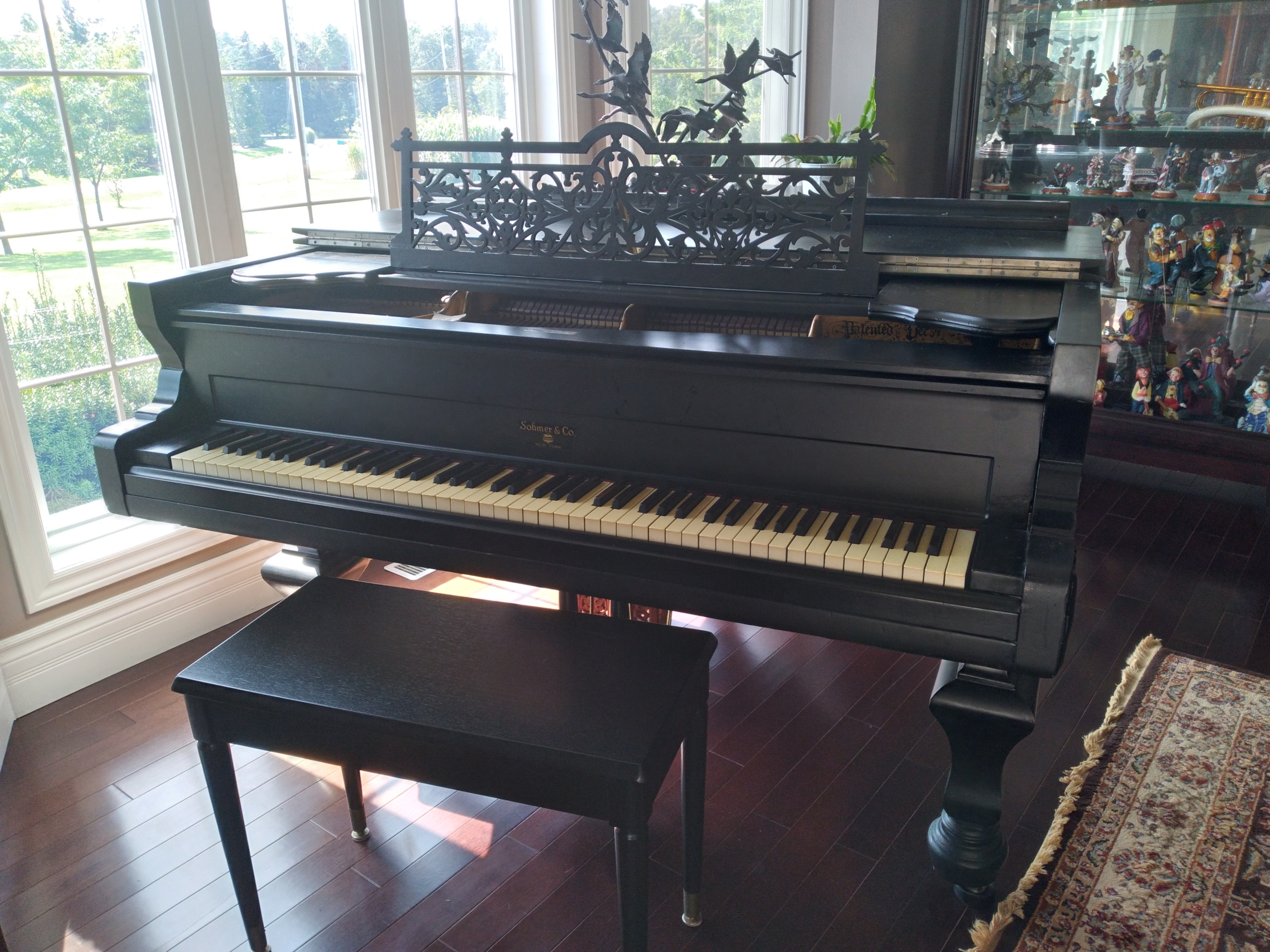 Solmar & Co Grand Piano, 6′ 2″ Black Satin in color, with bench.
Piano is is good to fair shape, and originally purchased at The Makkreel Piano Company years ago.  Piano have nice full tone, and great touch.  Owner is down sizing and is will to help in moving cost to new buyer.
Contact Mrs. Typer  905-834-8618  Asking $6500….    Happy to make a deal…
Expiry November 29th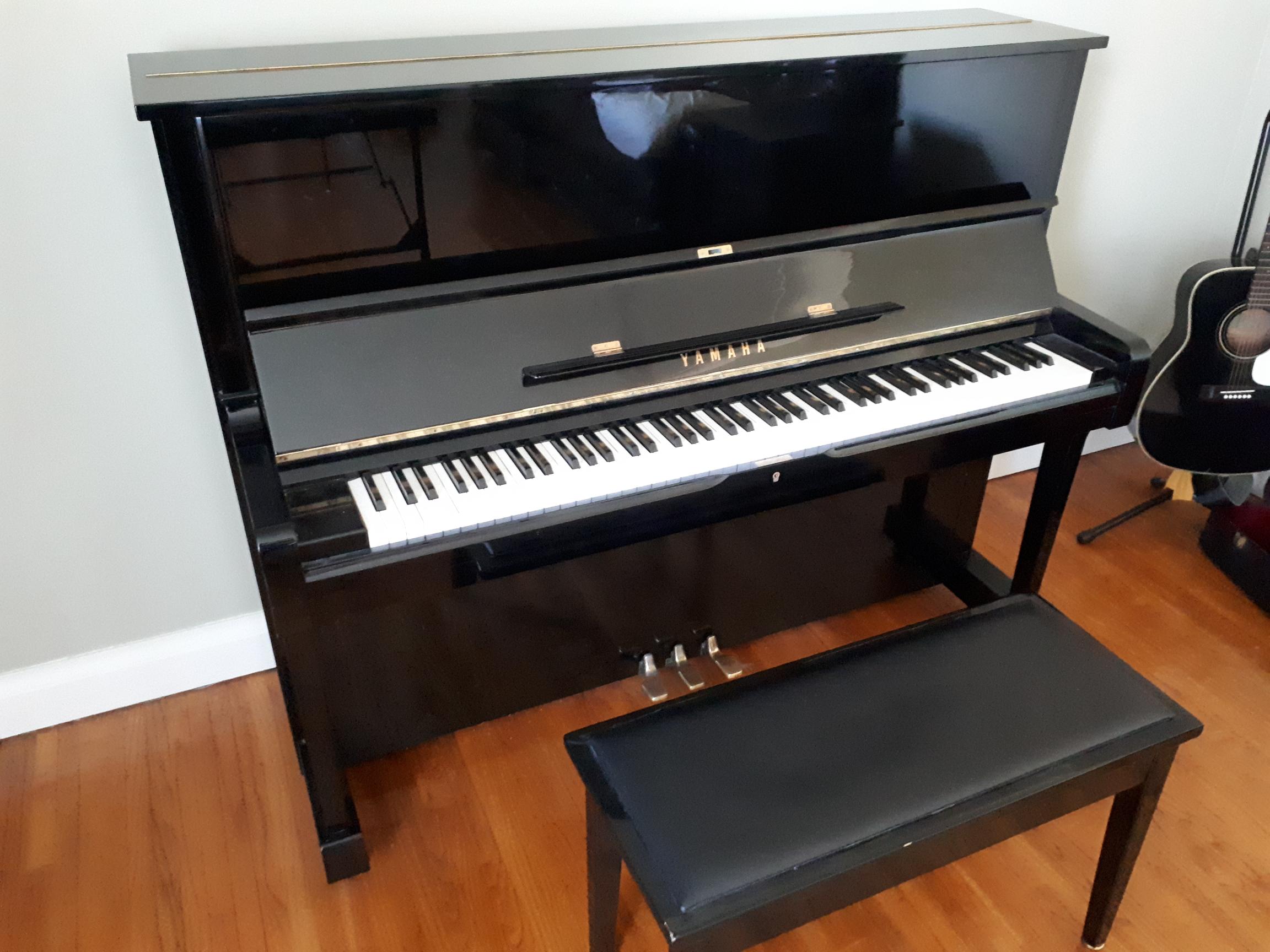 Yamaha U1 for sale. Serial number H 1810639, black, bench included. Good condition. Asking $4000 Or Best offer. Contact Erik at 905-246-7472.
Expiry November 15th